2017 A Year of Highlights: Donate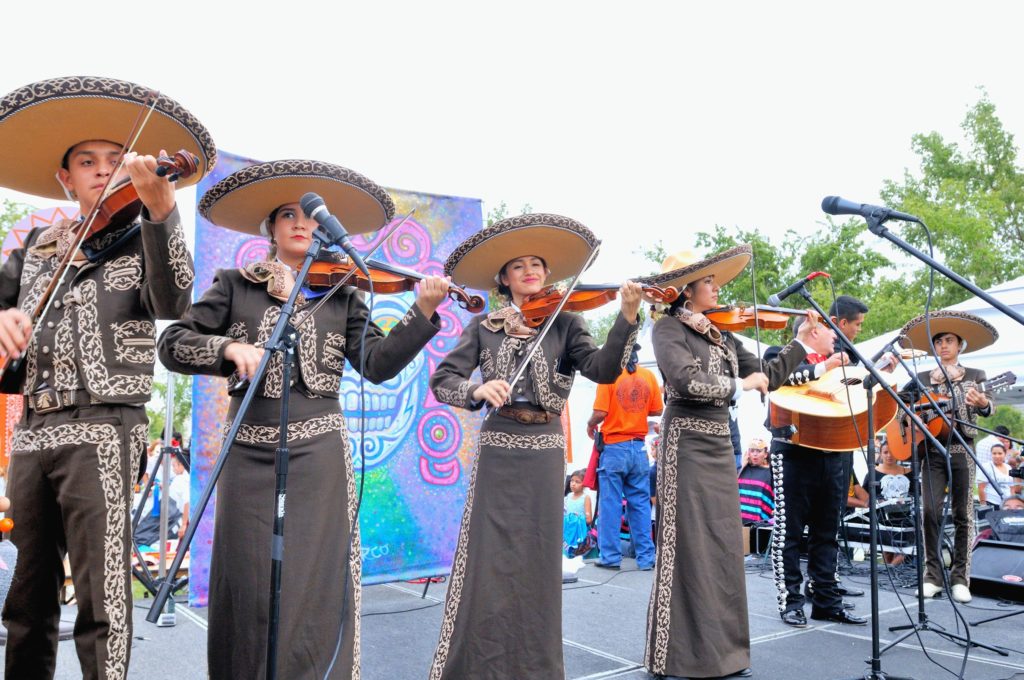 The Cultural Coalition is a collective of artists who practice both visual and performing arts, and gather every year for a variety of events and festivals to showcase indigenous arts in order to engage and educate our community. We've been in operation  for the past 21 years. We serve mostly inner city families and children, providing free cultural programs via our public libraries and parks.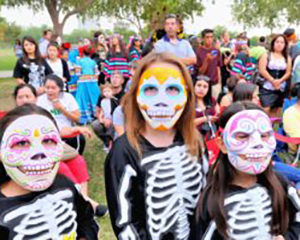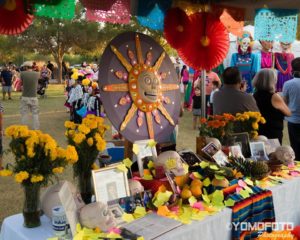 Since 2012, we've hosted our annual Dia de los Muertos Phx Festival in Phoenix that serves thousands of families. Our event is free of charge with access to a large number of curated vendors, artists and over 200 performers. 
Every year we dedicate the Altar to a community member and we close the event with a much awaited candle light procession to honor our ancestors and beloved departed ones.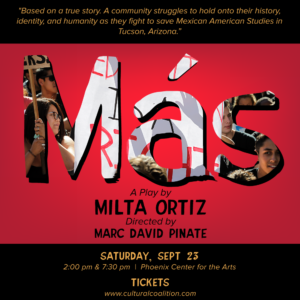 This past September we partnered  with  other local arts organizations (ASU PIB, Xico and Cala)  to bring Más! a ground breaking theater production by Borderlands Theater to Phoenix.  This is a play about the ban on Mexican American Studies in Tucson written by Milta Ortiz and directed by Marc Piñate. The performances  at the Phoenix Center for the Arts were a huge success! Both our shows were sold out!
Other highlights of 2017 include opening up our new office inside El Rancho del Sol building (see our blogpost from November), we participated in the City of Mesa's Prototype Festival that paraded down Main St with our Paseo de los Abuelos, and of course we once again hosted our 6th Annual El Puente Festival in collaboration with Childsplay Theater at the Tempe Center for the Arts.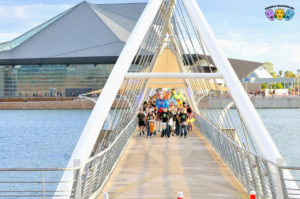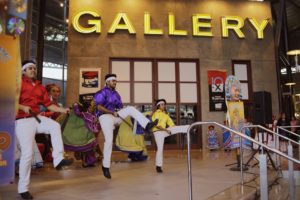 All our partnerships and events have proven to be fruitful as we continue to grow in attendance and as we add new projects  in partnership with El Rancho del Arte.
Some of our  roster artists work with under served youth living in this  innovative affordable housing complex. With our community support and donations we have been able to fulfill our commitment  to serve our community this year.
Please help us continue sharing our traditions of culture and art by donating to us this month as we prepare for our events and projects for next year.  Check out our website on how you can support us through your tax exempt donations.
Thank you and Happy New Year!