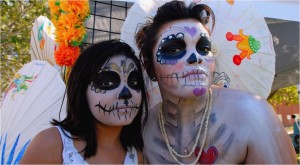 October 28th, 2012 was a hot, sunny day in Central Phoenix, and we spent it celebrating our ancestors and culture at Margaret T. Hance Park! Cultural Coalition is proud to have been commissioned by CALA Alliance to create the programming for the inaugural Dia de los Muertos Festival. If you were there, we hope you enjoyed the performances and participated in some of the activities.
Check out this video recap of the festival to see what the day had to offer!
CALA Día de los Muertos/PHX 2012 from CALA Alliance on Vimeo.