We Have a New Office! Thanks to our Sponsors and Partners!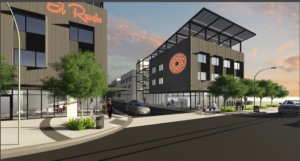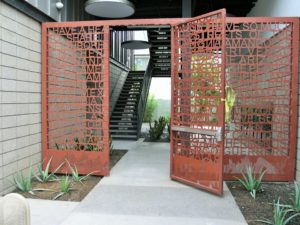 It is such an auspicious day ~ Nov 7th, 2017 – our small arts organization is growing in the heart of downtown Mesa, our ancestral land!
We are happy to announce the Grand Opening of El Rancho del Sol, phase 2 of El Rancho del Arte Complex – an affordable housing project at 719 East Main Street, Mesa.  Artist in Residence Zarco Guerrero has worked closely with architects and the developer to create a dynamic community space that showcases the arts and hosts many local organizations such as:  A New Leaf, WeCycle,  Garden Pool, Local First andThe Cultural Coalition.  Our partnership with Community Development Partners provides After School Arts and Homework Help Program to resident children who attend daily 3-6 pm.     It is wonderful to have a new office besides the teaching space!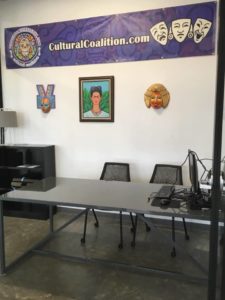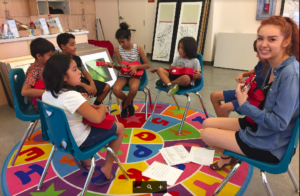 Thanks to everyone for your support! We couldn't be where we are without our community!
In Gratitude,
Carmen Guerrero, Executive Director