The Cultural Coalition, Inc. began as a grass roots organization of artists and community activists in the summer of 1997. Our goal was to develop  innovative ways to address important social issues while encouraging the participation of organizations, schools, and individuals in the creation of neighborhood arts programs.
We became a 501(c)3 non-profit organization in April of 2000.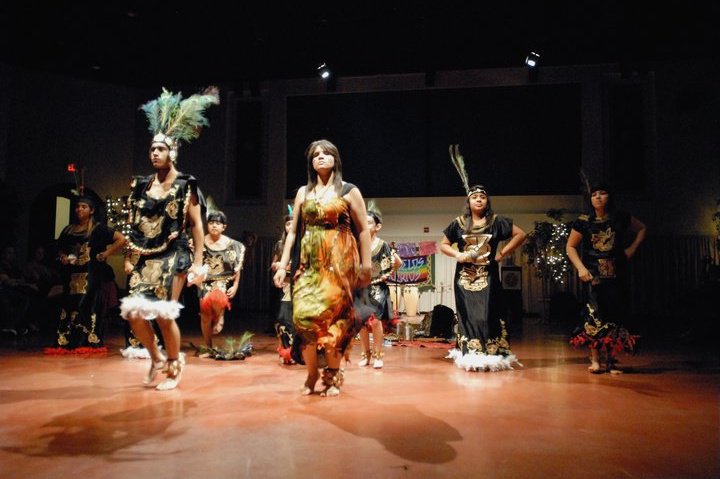 Past Projects
Cultural Coalition, Inc. has been successful in creating and producing six annual anti-violence marches and cultural festivals.  Among them, La Procesión, based on the theme of the Day of the Dead celebrations in downtown Phoenix, has been performed yearly since 1997. We have also been the proud producers and presenters of La Pastorela  (1999- 2001 & 2004-08), as well as Que Pasion! (2003), and DeGrazia: the Impossible Eccentric (2005). These projects are the result of our ongoing engagement of community and sponsoring partners.
In the Fall of 2008 and 2009 we presented La Calaca Cabaret a showcase of local artists and their interpretations of Dia de Los Muertos in a multi-disciplinary stage production including music, dance, storytelling and theater. La Calaca Cabaret was enjoyed by audiences at the Herberger Theater, the Desert Botanical Garden and the Mesa Arts Center.
In 2010 Cultural Coalition presented a Performing Theater Series during Third Fridays at the then recently inaugurated  Arizona Latino Arts & Culture Consortium (ALAC) in downtown Phoenix.
In 2011 we partnered with the CALA Alliance to present Dia de La Raza (October 17th, 2011) in Maryvale, West Phoenix, the most densely populated Latino area in the city. During the 2011 CALA Festival, we developed new performances in partnerships with Yollo Incuauhtli Aztec Dancers, Primavera Ballet Folklorico Company, Opendance and Ollin Yoliztli Ballet Folklorico. These original performances were presented at venues across the valley, among them the Desert Botanical Garden, The Heard Museum, and Xico in Chandler.
In 2012, we were commssioned by the CALA Alliance to produce the 1st Annual Dia de Los Muertos Festival at Margaret Hance Park in downtown Phoenix. We are actively looking for funding to produce the 2nd Annual Dia de Los Muertos Festival Phx on October 27, 2013 from 1-6 pm at the Park. Looking forward to seeing you there.