We are currently raising $3,000 to help cover the costs of the stage and sound system for the 2015 Dia de los Muertos PHX Festival, a free public event to be held in Downtown Phoenix.  Your contribution is crucial to maintaining this tradition! Please help us reach our goal by making a tax-deductible donation via Paypal, and by encouraging your circle of family and friends to donate as well.
Thank you for being a supporter of the Indigenous arts and artists!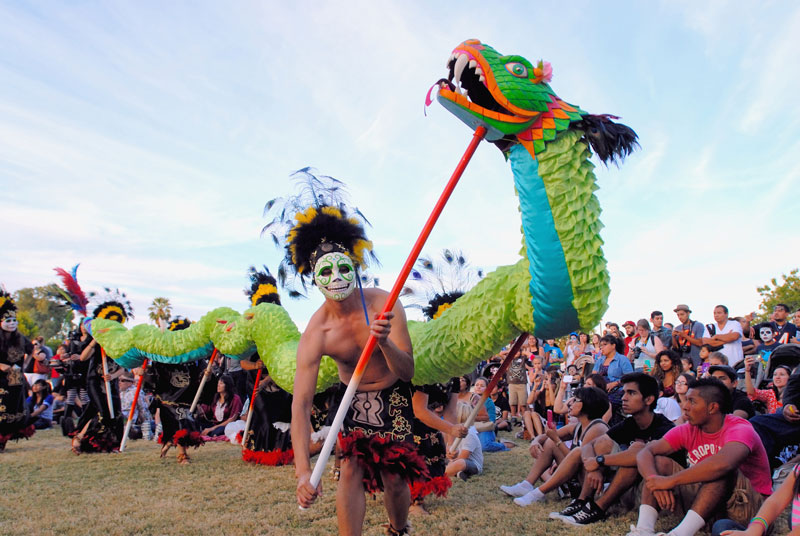 :CuauhtliCoatl: The Feathered Serpent by Ollin Yolitzli Ballet Folklorico.
For more information about the festival visit http://www.diadelosmuertosphx.com.